Certified Organic by ECOCERT (France) according to COSMOS V3 standard
Australian Certified Toxic-Free
Made Safe
Allergy Certified
Cruelty-Free Certified
Vegan-Friendly Certified
US FDA Approved Manufacturing Facility
Clears away dirt.
Calms dryness and soothes skin irritation.
Maintains skin's moisture and lipid barrier.
Gives skin a healthy, nourished softness.
Wet body with warm water. Lather up with the bathing bar and use a loofah to massage the lather all over your body with long, firm strokes. Wash off with plenty of water.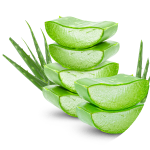 Aloe Vera Extract
It is a natural skin hydrator that maintains moisture levels on skin, repairs damage and balances dehydrated skin.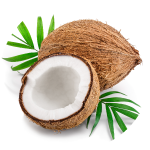 Coconut Oil
It has healthy medium chain fatty acids and vitamin E that protect skin from oxidative damage, replenish and hydrate skin.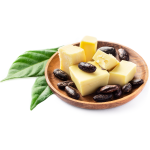 Cocoa Butter
It is rich in essential fatty acid and vitamins that repair skin's lipid barrier, reduce dryness and nourish skin.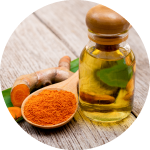 Turmeric Oil
It is rich in natural antioxidants and minerals and has anti-inflammatory properties, reduces blemishes and even out complexion.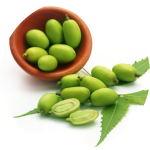 Neem Oil
It has essential fatty acids, amino acids and flavonoids; stimulates collagen production, reduces scars, heals wounds and controls acne.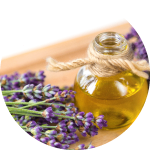 Lavender Water
It has anti-inflammatory, antimicrobial, and astringent properties; calms skin, repairs skin damage, has anti-aging and balancing effect.