Certified Organic by ECOCERT (France) according to COSMOS V3 standard
Australian Certified Toxic-Free
Made Safe
Allergy Certified
Cruelty-Free Certified
Vegan-Friendly Certified
US FDA Approved Manufacturing Facility
Want firm, toned, radiant skin? Then this face mask is for you. It lifts off dead skin and impurities and smoothens your complexion. The natural actives protect and repair your skin and gives it firm texture and a soft, luminous glow.
Cleanse your face with a cleanser. On your damp skin apply an even layer of the face mask. Avoid applying on your eyes, brows, lips and the hairline. Keep on for about 15 minutes, then rinse thoroughly with plain water. If you have oily skin then use the mask thrice a week. For dry, sensitive, or aging skin use the mask twice a week.
51% of the total ingredients are from organic farming.
100% natural origin of total.
COSMOS ORGANIC certified by Ecocert Greenlife according to COSMOS standard.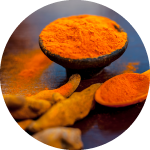 Turmeric
It is rich in natural antioxidants and minerals and has anti-inflammatory properties, reduces blemishes and even out complexion
Kaolin Clay
It is rich in antioxidants, minerals and has toning and balancing properties, clarifies and rejuvenates skin.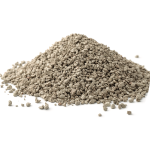 Bentonite Clay
It has trace minerals like zinc, copper and calcium that draw out dirt from skin and repair damage.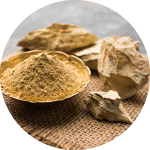 Multani Mitti
It has magnesium chloride. It deep cleanses your skin, removes whiteheads and blackheads, and diminishes pore size.
Great Organic Mask, added to my selfcare routine
This mask really surprised me! The lavender smell was really pleasant — not too overwhelming. A lot of masks with fragrance tend to bother me because they are too strong, but this one had a really natural scent that I loved. I was surprised at how "cooling" the mask felt on my skin. The mix of fragrance and the cooling effect really made the mask an enjoyable experience overall! Finally, I was yet again pleasantly surprised but the mask definitely left my skin visibly clean and brighter/shinier as I washed it off. I'm not sure what I was expecting as a result of the mask but I definitely noticed my skin looking/feeling tighter and shinier/more refreshed when I washed the mask off. I will definitely add this into my routine.
The only acne cure that worked for me
This is quite possibly the best skincare product I have ever used. I don't say that lightly as I am a self-confessed beauty junky and cystic acne sufferer. But holy hell, this mask literally changed my life in less than a week.
Very effective
Extremely happy with the results.
Great for sensitive skin
This is great! Leaves my face feeling smooth and my pores much smaller. Doesn't dry out your skin either. Also I have very sensitive skin and there hasn't been any irritation!
Awesome product
Loved it. It made the skin smooth and was able to feel the smoothness after 2 days also. Liked the fragrance and texture of it. It had helped to clear white heads and black heads on my face. Felt so refreshed after 1st usage only